PES 2021 FC Barcelona 2022/2023 Kit Pack (PC/PS4/PS5) Full Download with PESPatchs.com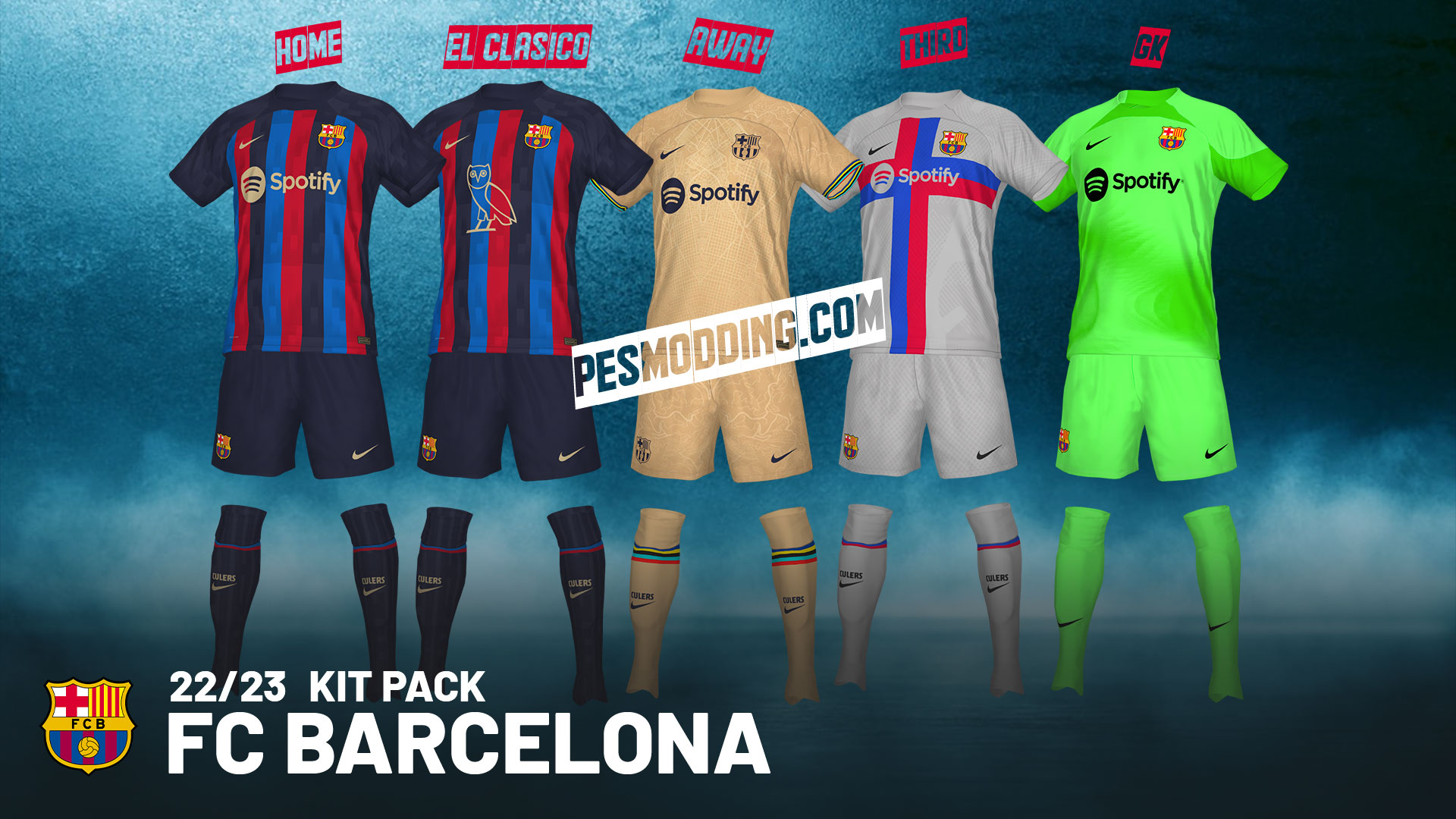 Israel PES Kits created a brand-new FC Barcelona 2022/2023 Kit Pack for eFootball Pro Evolution Soccer 2021 (PC/PS4/PS5). The set includes the home uniforms, along with a unique El Clásico home kit with Drake's OVO owl emblem, as well as the away, third, and goalkeeper kits.
PES 2021 
FC Barcelona 22/23 Kit Pack Features:
GK – Home – Home El Clásico – Away – Third 
LaLiga
UEFA Champions League
How to Install:
On PC:
1. First download the PNG files, then copy them along the path: disk "С – Users – Admin – Documents – KONAMI – eFootball PES 2020 – WEPES".
2. Then in the game itself, look for the tab "Edit" – Import / Export – Import images – Form (B) – Import selected images – check the box for the desired form and click OK.
3. You go back to the changing menu – then the "Teams" tab – Select a team – select the Form tab – Field players – Insert image.
On PS4/PS5:
Same thing, just create the WEPES folder on the flash drive.
Install via Kitserver (easy version)
If you want to install these kits on the PC version via Kitserver, follow the steps from this tutorial created by Terry F. Gaming 
https://youtu.be/sa1R690I_ZY
Credits:
PES 2021 Barcelona kit pack made by Israel PES Kits


For more mod please send us comment. We will help you